Now that we're settled in our new home, I finally have been painting again. For years I had been painting on small pieces of paper from our dining room table — I didn't feel I had enough space to add an easel and larger canvases into the mix. But now I have the space for a painting area for myself in my home office and have been painting, incessantly, for the past few months — nights, weekends, over winter break — painting, painting, painting.
I am getting a lot of joy from painting my loved ones, imagined people and scenes, and self-portraits too. Trying to get a good likeness, but also working on capturing the spirit of the person. That's the hardest part really. Some of these paintings I'm very happy with, others I can barely look at and keep hidden away in my closet, but with each new painting that I do, I learn something new and am loving the process so, so much.
This one is a "mixed-media" piece. I used wire for my curls. Pun intended 😉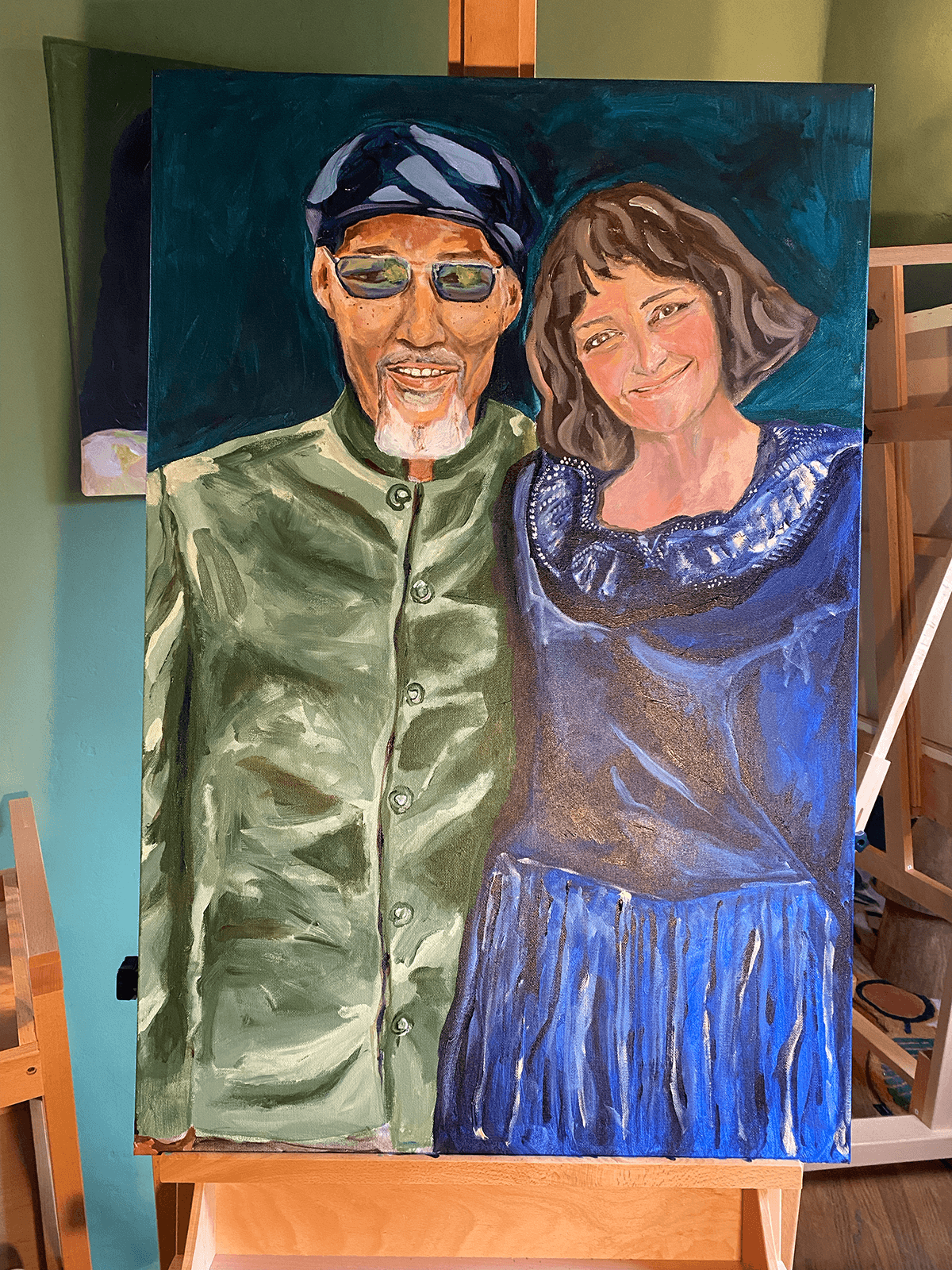 My folks.
My daughter, Ida, has been in the mix too, getting her painting in while listening to stand-up comedy! It's been a great bonding activity for her and I.
So far I've been using mostly acrylics but I'm thinking to start to play with oils soon…
And this one of Ida may be my favorite…
Hope ya'll are enjoying your winter so far!