With Valentine's Day around the corner, the shops are brimming with all things heart-shaped to buy, but there are plenty of low-cost or even free ways to show someone you care if money is tight.
We have highlighted some of them here, but first we have rounded up a selection of the best budget options for flowers, including red roses, chocolates and dinner this year.
Flowers
The classic symbol of love is a red rose, and there are bunches available no matter what budget you are working with. Funky Pigeon is selling a dozen red roses for £19.99, and you can send them directly to your Valentine. They are delivered in bud, meaning they should last longer. A cheaper option is the £14.99 potted red rose plant.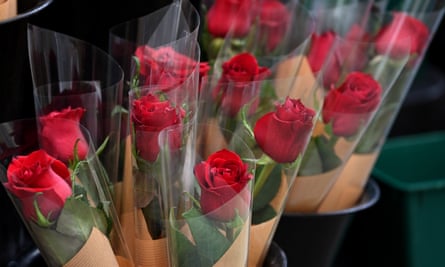 You can also opt for one simple red rose. For example, Longacres is selling single long-stemmed roses for £4.99, with delivery available in mainland Great Britain.
For a fresh take on the classic, Sainsbury's is selling bunches of yellow and white long-stem roses for £5.
If you want to branch out with a different type of flower, the cheapest option available for letterbox flowers from Bloom & Wild is £19 for a small bunch of pastel or bright buds.
Chocolates
There are plenty of Valentine's Day chocolates on the market that won't break the bank. You can still choose an upmarket product without spending a fortune.
Charbonnel et Walker mini pink heart champagne truffles are £5.99 at John Lewis and come in a pink and gold heart-shaped box.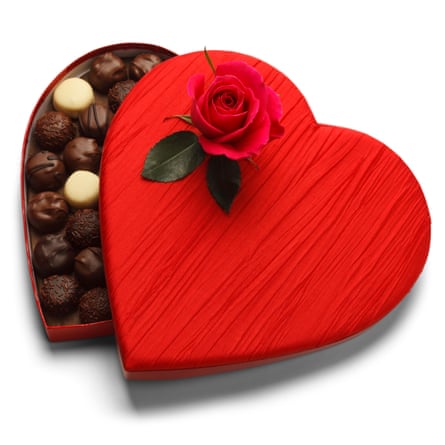 The department store is also selling the Holdsworth "With Love" chocolate assortment, for £10, which includes creams, truffles, pralines and caramels coated in milk, white and dark chocolate.
Dinner
Most supermarkets offer a Valentine's Day deal for couples who want a meal at home on a budget, often including three courses, sides and a drink.
Asda is offering a three-course meal for two for £15 this Valentine's Day, including wine.
Sainsbury's and Morrisons' meal deals are also priced at £15 this year, while Tesco's is £12 and Aldi's costs £8. Aldi is also relaunching its Ballycastle red velvet cream liqueur again this year, after it sold out in 2022.
Waitrose's deal is slightly more expensive at £20.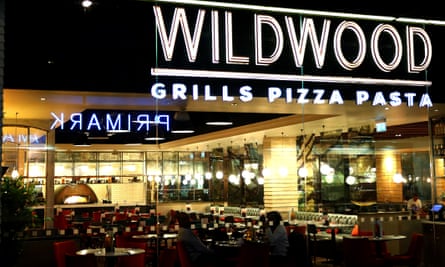 If you would prefer to eat out on a budget, many chain restaurants offer special Valentine's Day deals. For example, the Wildwood restaurant chain has launched a three-course dinner menu, with a cocktail, from £29.95 a person, and TGI Friday's is running a two courses for £18 and two-for-one cocktails deal on Valentine's Day. Las Iguanas is offering a free glass of prosecco to couples who book a table in advance.
Low-cost and free options
Make your other half a personalised playlist on Spotify (or whichever streaming service you use). Perhaps a collection of the songs that were playing a lot when you met, or ones that make you think of them?
Between 12 and 20 songs is a good rule of thumb. With services such as Spotify you can add a playlist cover image.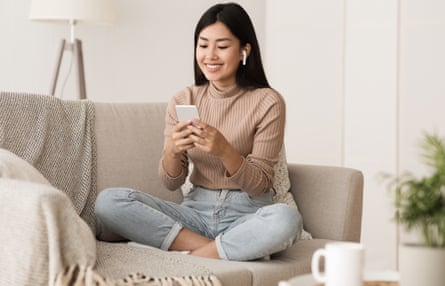 If you are in need of inspiration, check out some of the Guardian articles on readers' favourite love songs and tracks picked by the stars.
Carefully pick a romantic movie that's on Netflix, Amazon, iPlayer, etc and doesn't involve paying any extra, and then snuggle up on the sofa to watch it.
At the time of writing, romantic favourites included on Amazon Prime in the UK included La La Land and Dirty Dancing, while BBC iPlayer also had Emma as well as Romeo + Juliet and My Summer of Love, and Netflix had films such as Call Me By Your Name, Maid in Manhattan and Man Up.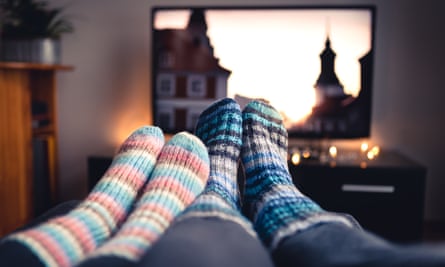 If you need some help, take a look at the Guardian list of 52 perfect romcoms. Or, if you are thinking of something older and maybe black and white, what about one of the classics? When we looked on Amazon Prime UK, classic films such as 1942's Casablanca, 1945's Brief Encounter, and Breathless, released in 1960, were all about £3.49 to rent.
Gather mementoes from your time together and stick them in a scrapbook with appropriate captions. Your only challenge might be that in this digital age, with so much of our lives conducted online, physical mementoes such as tickets, etc may be hard to come by. An option may be to make a personalised photo book. Of course, this will cost but there are lots of firms out there – for example, Snapfish, Photobox and Cewe – and there are usually money-off special offers around.

Make a YouTube or TikTok video declaring your love.
Write them a poem. There are sites such as Poem Generator that say they can help "create a love poem in seconds". You simply key in a few adjectives that describe that person, and its "robot" does the rest. We weren't sure about the poem it wrote for us but you may have better luck …
Alternatively, you could get inspiration by checking out poems written by other people. Sites worth looking at include the UK's National Poetry Library and poets.org (run by the Academy of American Poets).
Cook a romantic meal at home, and make it extra special with a freshly ironed tablecloth, napkins, candles, handwritten menu card and your loved one's favourite music playing in the background.
* All prices and details correct at the time of writing