Dignity Health Advanced Imaging (DHAI) is proud to announce a new site located at 1050 Iron Point Rd, in Folsom. This convenient location services the Folsom, El Dorado Hills and greater Sacramento communities, providing residents with increased access to high-quality imaging services. The clinic is now seeing patients, Monday through Friday, from 8 a.m. to 5 p.m.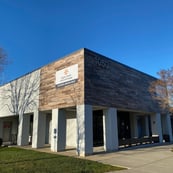 The team will provide an array of services including CT, diagnostic imaging, ultrasounds, mammography (April 2023), and MRI scans with cutting-edge technology. This clinic is equipped with technology to enhance the patient experience and provide highly-detailed imaging, including a 3T MRI scanner and a 64-slice CT scanner, both of which decrease scan times, accommodate patients up to 500 pounds and alleviate discomfort for those who struggle with claustrophobia. In addition, improved technology in the 64-slice CT scanners will reduce the amount of radiation a patient will receive when they undergo scans, compared to older CT scanners.
People in need of imaging services can now be referred to the new location by their primary care physician. Dr. Scott Cragun, Vice President and Chief Operating Officer of Mercy Radiology Group (MRG), and site director at the facility, as well as other local MRG clinicians, are now accepting patients. 
"Our goal is to ensure that Folsom area patients receive high-quality, compassionate and personalized care during their visit," says Dr. Cragun. "Our state-of-the-art equipment provides exceptional imaging, efficiency and speed, and our seasoned staff are looking forward to providing care that's close to home for many people in the area."
"We are very pleased to expand our services to this convenient neighborhood location as it allows us to better serve the needs of the growing Folsom community," says Robert Marchuk, Vice President of Operations at Dignity Health Medical Foundation, Sacramento. "This investment is made with the patient experience in mind and offers a wonderful opportunity for future growth of primary and specialty care offices."