Published on 19 September 2023




3 minutes read


Church of Scotland ministers are helping to raise awareness about the ongoing persecution of Christians in Pakistan.
Rev Aftab Gohar and Rev Peter Gill were among around 50 people who held a peaceful protest outside the Consulate of Pakistan in Glasgow in the wake of recent violence and destruction in Jaranwala near Faisalabad, which left hundreds of people injured and deeply traumatised.
Tensions flared last month following an accusation of blasphemy directed at a Christian man and it has been reported that more than 26 churches and around 100 homes were burned to the ground.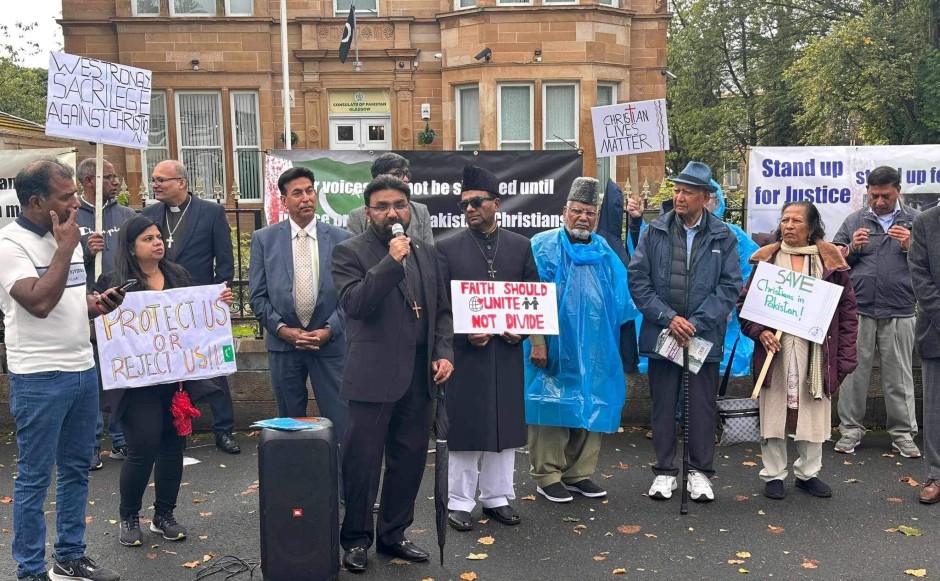 The ministers and their supporters are calling for improved safety, peace, and justice for their brothers and sisters in Christ.
Mr Gohar addressed the crowd before he went inside the building and presented a petition to Syed Zahid Raza, Consul General of Pakistan for Scotland and Northern Ireland.
Founded in 1947, Pakistan's constitution gives every citizen 'the right to profess, practice, and propagate his religion'.
However, the official religion is Islam, religious minorities are frequently attacked and Pakistan's blasphemy laws have been used to discriminate against non-Muslims.
Mr Gohar, minister of Eddlestone, Peebles Old Parish, and Stobo and Drumelzier churches in the Scottish Borders, said: "The real part of the problem in Pakistan is the misuse of the Blasphemy Law.
"I urge the government of Pakistan to punish people who burn Bibles, churches and houses under the Blasphemy Law."
Mr Gohar said the Consul General promised to pass on the message to the government in Pakistan.
The minister suffered heartache in 2013 when his 79-year-old mother, nephew, niece, two uncles and other friends and relatives were among 122 people killed in a terrorist attack at their Christian church in Peshawar.
Speaking shortly after the atrocity, he said what the terrorists did was wrong but he forgave them and prayed that they would learn that it was not right to kill innocent people.
Born and raised in Pakistan, Mr Gill fled to Scotland in fear of his life in 2003 and joined the Church of Scotland.
Currently Associate Minister at the Church of Holy Rude in Stirling, Mr Gill was accompanied on the protest last Thursday by his father, Rev George Gill, a retired Church of Pakistan minister who later came to Scotland as an asylum seeker.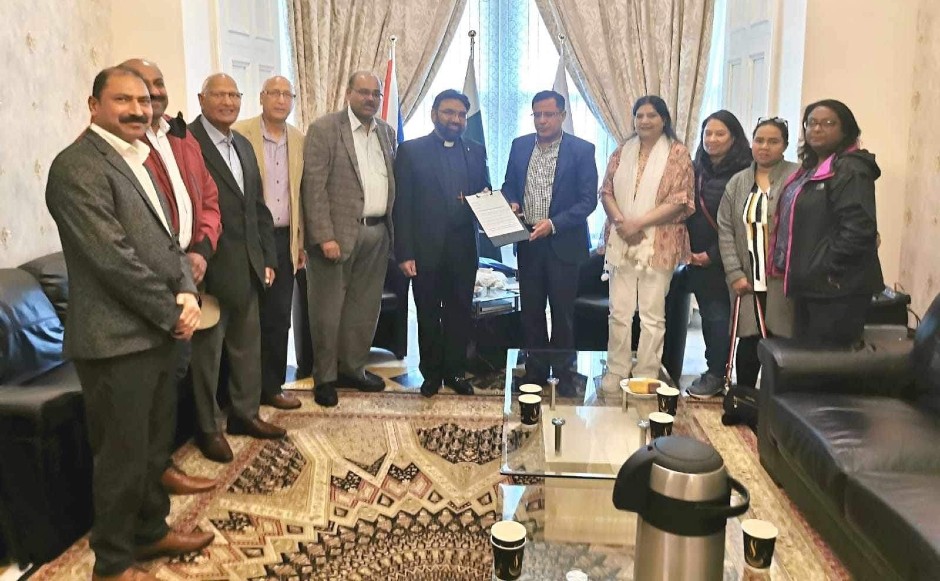 Rev Peter Gill said: "I want justice for Christians who have lost their position in their community as their homes were looted and burned.
"I am calling for changes to Pakistan's blasphemy law and punishment for people who misuse this contentious religious law and falsely accuse Christians of crimes.
"Churches and homes should be repaired, rebuilt and protected.
"I am deeply worried for others desperate to flee war and persecution and the Home Office should consider giving people who are living in fear for their lives asylum in Britain."
The minister moved to Scotland months after he was badly beaten in Karachi by people who also threatened his wife and children.
His sister, who has also been victimised for her Christian faith, applied for asylum in the UK nine years ago and is still waiting for a decision to be made.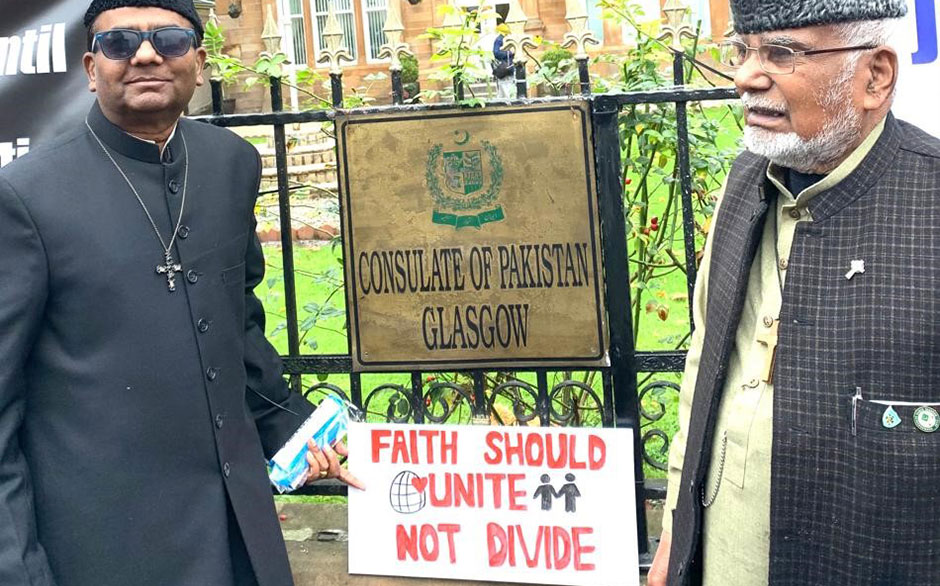 Members of Praying Hands Asian Church and Scottish Asian Christian Fellowship were the main participants in the protest outside the Consulate of Pakistan in Glasgow.
Earlier this month, Mr Gill joined a separate peaceful protest in London organised by the British Asian Christian Association, which described it as a powerful demonstration of solidarity and compassion.
The organisation was founded in 2009 after churches and homes in the city of Gojra were razed to the ground by people who wrongly accused a Christian couple of using torn shreds of the Quran as confetti at their wedding.
The protesters gathered at the Pakistani High Commission in London and later proceeded to the Indian High Commission and 10 Downing Street, where they delivered petitions and heartfelt pleas for justice, peace, and safety for persecuted Christians.
The Church of Scotland has had links with Pakistan since 1857 when missionaries started work in Sialkot.
Following the partition of British India in 1947, the protestant denominations in the country began negotiations to form a national protestant church.
The Church of Scotland has a partnership with the Church of Pakistan.