Published on 2 March 2023




4 minutes read


Congregations and individual members of the Church of Scotland are being called on to be a part of a global prayer initiative to encourage Christians to share their faith.
Rt Rev Dr Iain Greenshields, Moderator of the General Assembly, has written to all the Kirk's ministers, inviting them and the congregations they serve to be part of the eighth Thy Kingdom Come initiative, which runs from May 18th to 28th, the period between Ascension and Pentecost.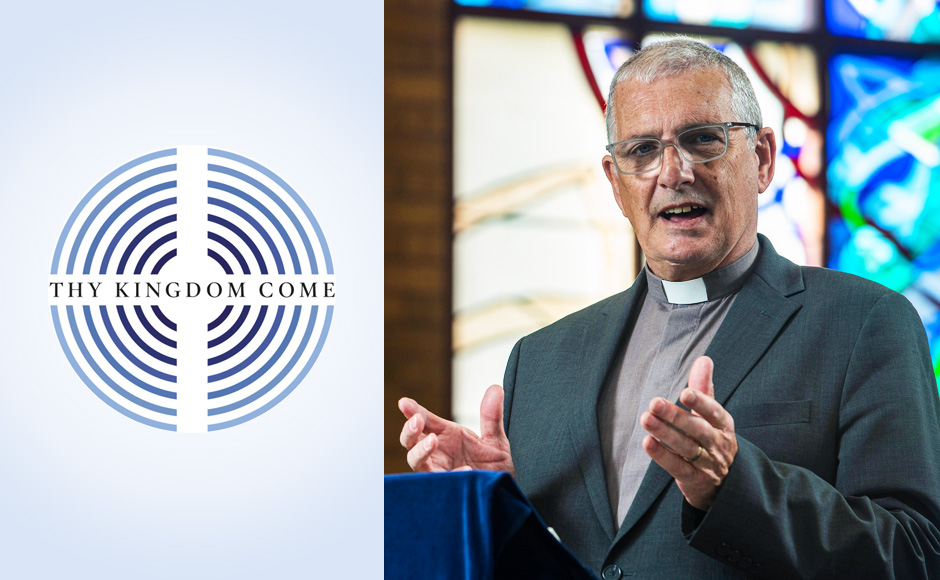 To coincide with the official launch of this year's event and the resources to support it, Dr Greenshields writes: "Thy Kingdom Come has since grown into a movement which unites Christians from across different traditions to pray for family and friends, neighbours and colleagues to come to faith in Jesus Christ.
"The Church of Scotland has partnered in Thy Kingdom Come since November 2018 and I would encourage you to consider participating in 2023.
"I pray that together we may see the name of Jesus Christ honoured among the nations."
Dr Greenshields is also asking ministers and members to share their stories of being a part of Thy Kingdom Come.
Richard Lloyd, a member of the Church of Scotland's Faith Nurture Forum, can testify to the impact of the initiative.
"Dalmeny, Queensferry and Kirkliston churches have been working together since the inception of Thy Kingdom Come in 2017," he said.
"All three congregations have adopted the programme enthusiastically, and we were delighted to have Rev Jean Kerr, the National Diocesan co-ordinator and lead trainer for Thy Kingdom Come, leading us in Pentecost Praise last year.
"This year will be no exception and we hope once again to commit ourselves to prayer and worship throughout the 10 days, and that our numbers will increase yet again. We love Thy Kingdom Come!"
Dalmeny, Queensferry and Kirkliston are not alone in loving the annual prayer initiative. An impressive 99 per cent of last year's participants said they would take part again in 2023.
Thy Kingdom Come was initiated by the Archbishop of Canterbury, Most Rev Justin Welby, and the then Archbishop of York, the Right Rev. and the Rt Hon. Lord John Sentamu, in 2016 to encourage Christians to pray for evangelisation, deepen their relationship with Jesus Christ and pray for five friends or family to come to faith in Jesus.
While the initiative may have started in Lambeth Palace, it did not stay within the Archbishop of Canterbury's home for very long, the Very Rev Bob Key, the former Anglican Dean of Jersey, told the online launch event.
"Thy Kingdom Come has been shaped by the world," he said.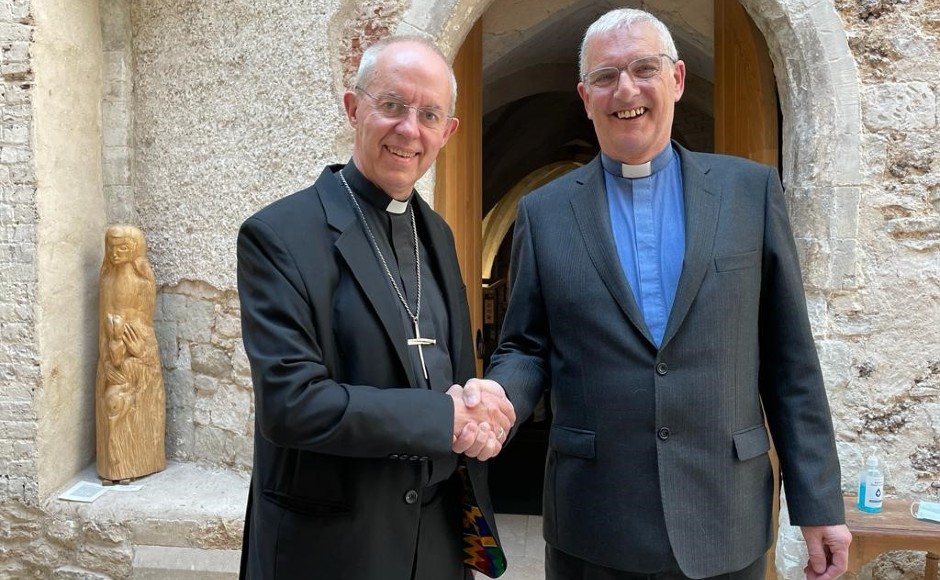 "Justin has invited people across the world to join in and it's been wonderful to see His Holiness The Pope back this and we have had leaders of the Orthodox Church, the Pentecostal Church and all sorts of churches. That's been great, but every culture has to make Thy Kingdom Come its own."
For all the world and all ages
The international reach of Thy Kingdom Come, which now unites one million Christians annually across 85 denominations and traditions worldwide, was demonstrated by this week's online launch.
This saw Christians from such diverse locations as Australia, South Korea, the Philippines, Norway, Greece and Puerto Rico join others in the UK to hear what the eighth edition of Thy Kingdom Come has in store.
New additions for this year include an app to help guide participants in their prayers over the 11 days of Thy Kingdom Come 2023, and daily videos from a wide range of speakers and denominations covering this year's themes.
These themes include "Living the Kingdom", which encourages people to take an extra step and provide practical love and service for their neighbours, community and those they are praying for.
Other themes are based on the character of God and include "the God who loves", "the God who serves", "the God who creates" and "the God who walks with us".
Once again, a key resource will be the Prayer Journal, which will include contributions from different voices across different traditions and denominations, while there will also be suggestions for activities that members of churches and other groups can do together.
Project manager Emma Buchan announced new resources for the younger members of the Christian community, from new episodes of animated series Cheeky Pandas and activity packs for Sunday schools to materials aimed at older children and their families, such as a new video series produced by Christian youth ministry The Way UK.
"Thy Kingdom Come is always going to prioritise children and young people," she said.
"We are really excited about the young people's resources for this year."
Archbishop Welby, co-founder of Thy Kingdom Come, said he would be joining the many Christians worldwide who would be setting aside time to pray for the coming of the Holy Spirit.
"I will be praying and encouraging you to take every opportunity to pray that God will open hearts and minds to his love and that he would equip and enable us to be his faithful witnesses," he said.
To find out more, access resources and pledge to take part, visit www.thykingdomcome.global
You can watch this year's launch video below.