Published on 14 March 2023




4 minutes read


The Moderator of the General Assembly is taking part in a Kiltwalk to raise money for Christian Aid in South Sudan.
Rt Rev Dr Iain Greenshields will join Scotland's largest mass participation walking event on the 30th of April to help the charity address a humanitarian crisis affecting more than nine million people who are at risk of starvation.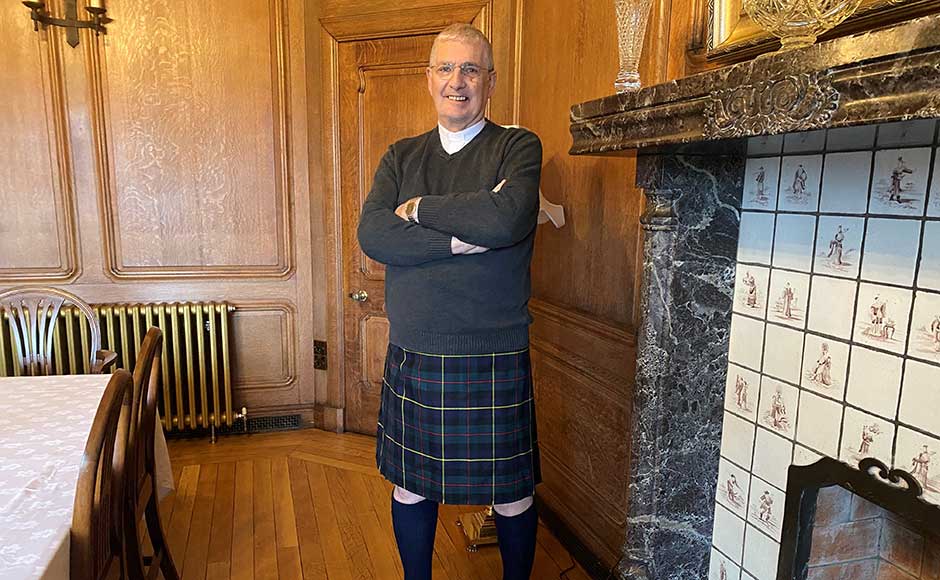 Last month, he met with Christian Aid staff in Juba, the capital of South Sudan, to learn more about their vital work and the severe challenges they face.
Country director James Wani explained the pressures the charity is under and urged the people of Britain to do what they can to help him and his team continue to make a positive difference in a country ravaged by civil war, corruption, flooding and famine.
Due to work commitment time constraints, the Moderator is taking part in the Wee Wander which starts on the shore of Loch Lomond and finishes at Moss O'Balloch Park, a little more than three miles away.
He will wear the Ancient MacLeod tartan and will be accompanied by Val Brown, the new interim head of Christian Aid's Scottish operations.
Visit the Moderator's fundraising page to make a donation.
Following his return from South Sudan, the Moderator shares his reflections on the visit.
Extraordinary, surreal, humbling and hopeful.
These are just a few words that sum up my Pilgrimage of Peace to South Sudan with Pope Francis and the Archbishop of Canterbury.
It was an historic moment – three Christian denominations standing shoulder to shoulder for the first time and wrapped in the unity of the Holy Spirit.
It was a moment more than 500 years in the making and we went as servants in Christ with humility, unity and love, to encourage changes in hearts and minds.
It was a privilege and a liberation of the spirit of God and the rapturous reception of the tens of thousands of people who lined the streets and filled the venues was astounding.
But the joy and happiness etched on their faces hid a crushing reality, for the brave and resilient people that we stood alongside are desperately tired of suffering profoundly from continued armed conflict, violence, corruption, floods and famine.
We heard their cries and anguish and their hopes and dreams loud and clear.
The world's youngest country has great potential and the call for peace, forgiveness, reconciliation, stability, prosperity and justice is deafening and we truly hope that those in power are really listening.
This is no stronger than among young people who are the future and they are the ones who will write this nation's next chapter.
Between 60-70% of the country's 11 million population identify as Christian and the churches – Catholic, Anglican and Presbyterian – work closely together to try and make a difference.
It was an honour to represent the Church of Scotland which was invited to take part, along with members of the Presbyterian Church USA, due to its partnership with the Presbyterian Church of South Sudan.
Since 2015, the Kirk has helped South Sudanese church leaders work at both a grassroots level and political level to try and bring unnecessary conflict to an end and build lasting peace.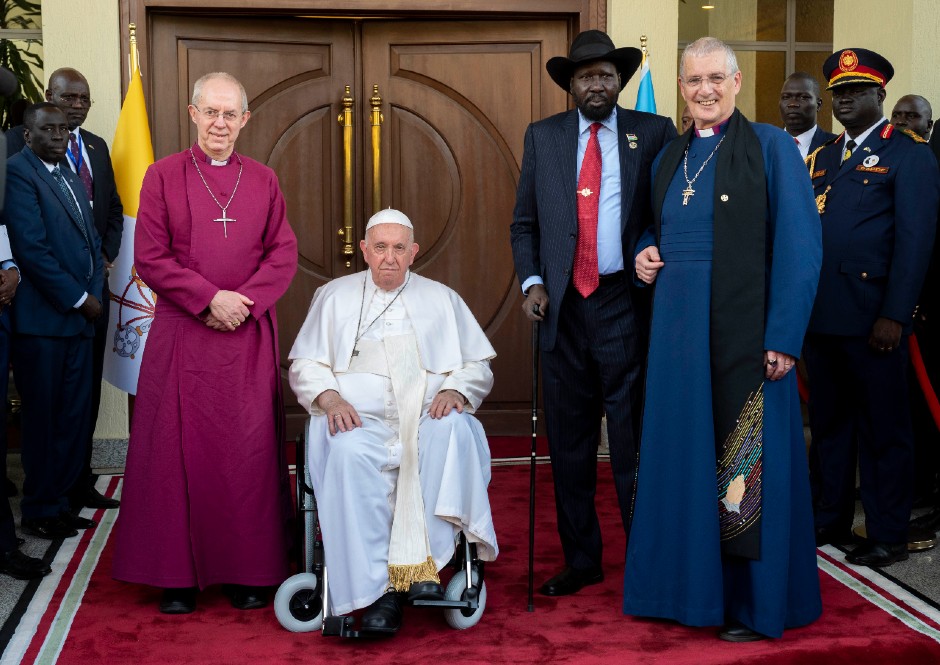 Very Rev Dr John Chalmers, Moderator of the General Assembly 2014-15, led the start of this process and attended a spiritual retreat at the Vatican in 2019 along with Pope Francis, the Archbishop of Canterbury and South Sudanese political leaders.
In a dramatic gesture at the end of the visit, the Pontiff knelt before the government leaders and opposition, kissing their shoes and urging them to pursue peace, telling them 'Remember that with war, all is lost'.
It was then that a pledge was made to visit South Sudan at the earliest opportunity – the COVID-19 pandemic delayed matters – at the invitation of the government.
This enabled the Church of Scotland to take our mission to encourage peacebuilding a step further by drawing the light of the world's press on South Sudan and speaking truth to power.
Uneasy allies since the country became independent in 2011, President, Salva Kiir Mayardit, and his First Vice-president, Riek Machar, both indicated a willingness to encourage people to move forward in the spirit of forgiveness and reconciliation.
I believe that it is within their reach to extend justice and compassion to all and the door is now open to signing a peace agreement that stalled in 2018.
Inaction is unconscionable because more than 400,000 people are said to have lost their lives through civil war, 9.4 million people need humanitarian aid and an estimated two million are living in makeshift camps whilst others have fled abroad.
An estimated eight million people are expected to experience food insecurity in 2023 and women and girls are extremely vulnerable to sexual and gender-based violence.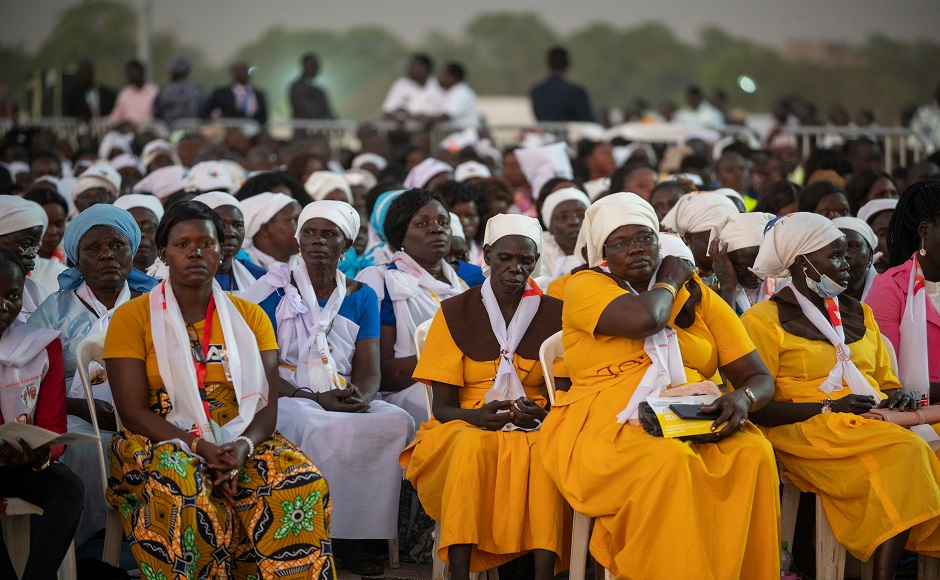 My colleague Rev Fiona Smith, Principal Clerk to the General Assembly, spent time with some of them and said their beaming smiles and air of hopefulness took her breath away while their cries of pain left her heartbroken.
They have no voice and the international community has a responsibility to speak up for them and call for an end to the barbaric treatment of women and girls.
My brothers in Christ and I will continue to hold the people of South Sudan in our prayers and highlight their plight and it is now up to those in power to turn warm words into meaningful action for the world is watching.
But South Sudan needs help and I would strongly urge the UK Government to restore its international aid budget to South Sudan, cut by 59% in 2021, to its previous level to help humanitarian aid agencies, like Christian Aid, swimming against a tidal wave.