Sweet Treat Listens: Valentine's Day Audiobooks You Won't Regret

February 10, 2023
This Saint Val's Day we've gone a little wild, combing through our heartchives to find everyone their audio sweet. There are non-fiction picks for scorned lovers and twitterpated cheeseballs alike, including hot takes on hooking up, trusting your body, navigating love via astrology, and one psychiatrist's guide to decoding texts from friends, more-than-friends, and the dreaded Ghosty McGhostpants.
And for those who love rom-coms so much they're always looking for amour of them, we've got you too. Escape into one of our sugar-and-spice recommendations—read by swoony narrators—while you commute to work, or while you sink deeper into that much-deserved bubble bath.
💗Non-Fiction Listens for Cerebral Cuties💗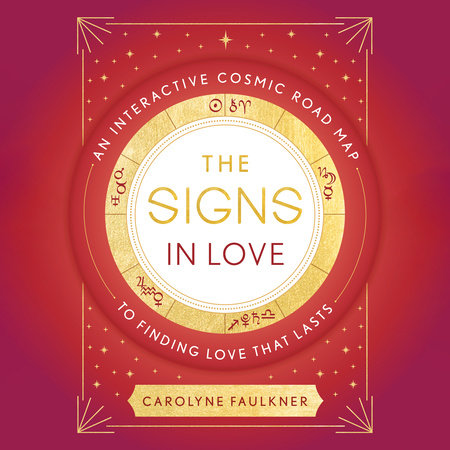 Carolyne Faulkner knows the number-one reason her clients seek her out to consult the stars: love. After all, we are made of stardust, and understanding the cosmos can provide critical insight into our lives, our well-being, and matters of the heart. In The Signs in Love, Faulkner explains how each sign matches up with the others, with the pros and pitfalls of each, and offers interactive journaling prompts to allow each reader to create a wholly personal road map to understanding themselves and their unions in romance, family, and friendship.
💗Rom-coms for Lovers Who Love Love💗
Looking for more audiobooks to moon over? Catch Feelings With 8 Crush-Worthy Romance Audiobooks by Black Authors and find your audiobook match in Audio Auras: Listens for the Season of Love.