The cost of renting a home has soared, prompting tenants to seek out cheaper options that could save some thousands of pounds a year during the cost of living crisis.
Some who have turned to alternatives such as housing cooperatives and homeshares are paying only a fraction of what they used to shell out.
In recent months a string of surveys have shown that typical private rents in the UK have hit record highs. Experts say that severe shortages of rental properties have led to intense competition for what is available, with queues for viewings, desperate renters paying over the odds, and some landlords insisting on a year's rent in advance.
In December, the London Renters Union said its members had reported average rent increases of almost £3,400 a year (about 20%).
The sharp rises mean tenants who are being priced out of the market are looking for other solutions.
Housing cooperatives
Housing cooperatives, which have their roots in the squatting movement of the 1970s, are groups of people who manage and control the housing in which they live, according to the housing charity Shelter.
Advantages of living in a co-op include lower rents, community and control over how the building is run. In London alone there are said to be more than 300 housing co-ops.
At Sanford, home to about 120 people in New Cross, south-east London, the standard rent for a room and shared use of facilities is about £65 a week including bills, according to the co-op's website. The monthly cost of less than £300 for a room is considerably less than the amount charged by most private landlords in the area.
While cheaper rent is appealing, cooperative living will not work for everyone. It is usually best suited to single people without children or pets but some organisations do accept families.
In 2011 and 2012 the Guardian featured in-depth articles on a then brand-new housing co-op based in a derelict former children's care home in Walthamstow, north-east London. The good news is that more than a decade later, the Drive Housing Co-operative (to give it its full name) is thriving, and has big plans for the future.
It is an 11-bedroom "intentional community" that "provides an alternative, sustainable and collective way of living in the city", and has plans to build another house on the site to accommodate eight more members – taking the total to 18.
The current residents are all renting from the co-op. They each have their own bedroom, plus the run of a large Victorian house that comes complete with a library, lounge, two kitchens, conservatory and a large garden. The co-op says the Drive "is always open for applications for new members, and interest from friends and investors".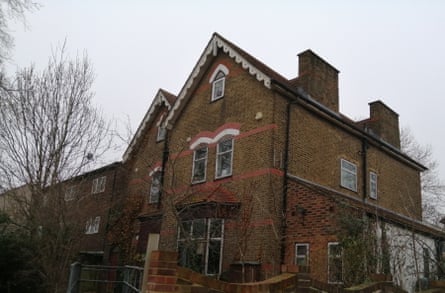 Some housing co-ops require prospective residents to sign up with their local council's housing register and then fill rooms from the waiting list but others do accept a percentage of direct applications.
Each co-op has a different application process and criteria, and many have long waiting lists or are currently closed to new members.
Once you have applied there is likely to be an interview process before a new tenant is accepted.
The style of accommodation available also varies, from self-contained flats to bedrooms with shared kitchens and bathrooms.
Some are targeted at specific groups, such as homeless families, young mothers or refugees.
Meanwhile, a growing number of student housing co-ops are popping up in pricey university cities such as Edinburgh – for more information, check out the website of Student Co‑op Homes.
Members are typically expected to engage with the running of the co-op, for example, by attending meetings and helping with repairs. Some organisations also expect residents to eat together a certain number of times each week.
To find out more about housing co-ops, visit the websites of organisations such as Community Led Homes and Co-operatives London.
Homeshare
Homeshare providers match people seeking cheaper rent – often young professionals or postgraduate students – with an older person in need of help with household chores or some company.
The homeowner provides a bedroom in exchange for companionship and support – for example, with cooking and shopping – and the reassurance of having another person living in the property.
In return for perhaps a few hours of help a week, the sharer gets a discounted rent. Rooms often come with use of their own bathroom, and sometimes a kitchenette.
For example, at the time of writing, one advertised property in north London was available for £180 a month, with an extra £60 a month for bills, which was several hundred pounds cheaper than a double room in a standard houseshare in the same area.
With homeowners who participate potentially able to save money on energy bills and food shopping, homeshare providers are expecting more people to sign up as the cost of living crisis bites this winter.
Sam Brandman, the founder and chief executive of the London-based homeshare provider Two Generations, says: "We are by no means the only solution but we are part of the chain between people who are fully independent and want to let out a room as a landlord and people who need full-time care. We sit in the middle."
Many providers say they need more people to offer their spare rooms. The scheme is relatively unknown, and sharing space with a stranger can be a daunting prospect for some older people.
Brandman says: "Of course we want to provide affordable accommodation – that is part of our social goal – but ultimately the most important thing is making the match between two people who are going to get on and help each other and be of benefit to each other. That means things like shared interests, willingness to give support and a willingness to give back.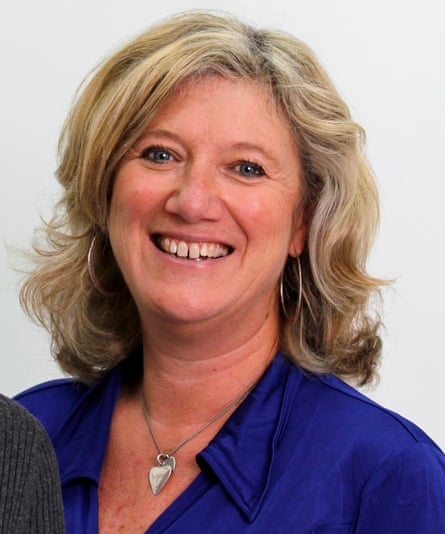 "If someone is just looking for a cheap place to live, then homeshare isn't for them."
Amanda Clarke, a director at Share and Care Homeshare, agrees: "There certainly is a commitment and it doesn't suit everyone."
She says interest has jumped by about 50% during the cost of living crisis.
Demand has always been strong in London but adverts for homeshares in other areas of the country are now getting hundreds of applications as rents have increased nationwide.
"We're incredibly busy," Clarke says. "Every time we place an ad we get literally hundreds of people applying."
The average age of a homesharer is about 34, according to her firm, but in recent years there has been an increase in people in their 50s and 60s signing up, and Share and Care's oldest tenant is in their 70s. Clarke says older sharers may have experienced a divorce or their children moving away, and they don't want to live on their own.
Natalie Pegg, 29, has been living in a homeshare with an 87-year-old woman since January 2022. They live in a south London suburb, and the homeshare was arranged by Share and Care. Pegg helps the homeowner by cooking her evening meals and helping to clean the house, and spending time with her, for example watching TV in the evenings and going for walks at the weekend.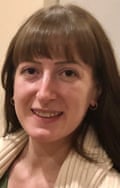 In exchange, the mental health nurse pays £150 a month in rent, compared with the £700 a month she paid when renting privately in London.
The discounted rent has allowed her to save a 10% deposit for her own home, and she is now considering buying a property in the next six to 12 months.
Natalie says: "It's not just about the financial aspect – I think you do need to be the right kind of person to do homesharing. I think you need to be the kind of person who is naturally caring and compassionate and wants to help.
"The most valuable thing about the homeshare is that me and the lady I share with have developed a genuine friendship, and whether or not I stay on with the homeshare, I'll still keep in touch with her because I really enjoy spending time with her."
There are a number of homeshare organisations out there. Homeshare UK operates a network for providers, and has details of some on its site.
Rent to buy
Under this scheme, tenants in England can rent a home typically at 20% below the local market rent to help them save for a deposit.
To be eligible you must have a job, be a first-time buyer and be able to pay rent and save for a deposit at the same time.
You may also be eligible if you are returning to home ownership after a relationship breakdown.
To access the cheaper rent, you apply to rent a property that is in the scheme. They are advertised on different websites for properties in the north of England, the south – excluding London – and the Midlands.
The initial tenancy agreement will be for up to two years but it may be possible to extend it if you need more time to save for your deposit.
Tenants can buy their home as soon as they have saved up enough for the deposit and can get a mortgage.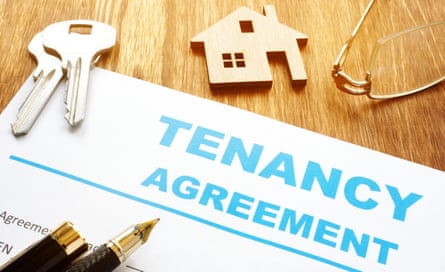 The Guardian has previously featured the "affordable rent-to-buy" provider Rentplus.
In the capital the scheme is slightly different and is called London Living Rent. Rent to buy is not available in Scotland, and different schemes operate in Wales and Northern Ireland.
London Living Rent
London Living Rent is the capital's version of rent to buy.
To be eligible for a home in the scheme, applicants must live or work in London, currently live in private rented accommodation (or have some other kind of formal tenancy) or with friends and family, have a maximum household income of £60,000 and not own any other residential home.
They must also be currently unable to buy a home in the area where they live, including through shared ownership.
The amount of rent you pay will vary according to where you live in the capital – the average for a two-bed home is said to be about £1,077 a month.
The discounted rents mean these properties are in high demand and are often snapped up quickly.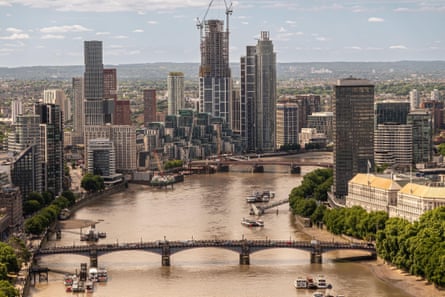 Tenancies are usually offered for a minimum of three years, and residents are encouraged to buy their home within 10 years.
At the time of writing, homes being advertised included new-build apartments in Walthamstow, north-east London, with prices starting at £1,010 a month for a studio, rising to £1,262 for a two-bedroom flat. In comparison, there were two-beds in the area listed on Rightmove for about £1,650 a month, with studios listed for about £1,200.
To find out more, check out the relevant section on the Greater London Authority website.
Property guardianships
Property guardianship firms let out disused buildings on behalf of property owners at discounted rates.
The buildings are often traditionally nonresidential properties such as former schools, offices and care homes but can also include houses and blocks of flats.
Property guardian firms charge less than market rent for people to live in the buildings, and in turn the guardians prevent the buildings falling into disrepair.
The schemes are for profit, and licensees – property guardian company jargon for tenants – have fewer rights.
In September last year, the Guardian told how property guardian companies had been accused of ramping up costs, with one firm reportedly increasing some fees by more than 100%.
While the licence fees that people pay have risen and the sector has received criticism for its treatment of residents, it is still cheaper than renting on the open market, and could be an option for those hoping to save money.